23.1.10
Miskatonic's team (ie me) will be taking a time off, to concentrate on the exams.
I'll be back!

(~12.Feb.2010)
by

NuMcA
at 19:28
0 comments

9.1.10
by

NuMcA
at 20:27
0 comments

1.1.10
I needed a PSU (Power Supply Unit) for my electronics projects, so I modified an old ATX PSU (computers' power supply unit). It outputs a total of 400W and has a regulated variable voltage output of 1.25V to ~21.75V (DC).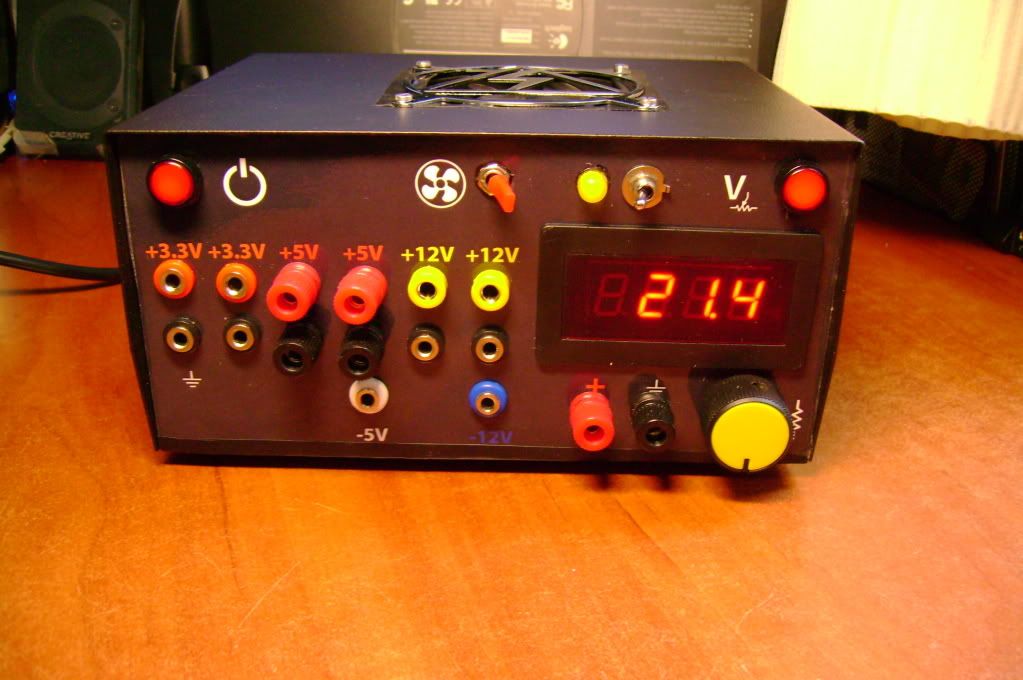 Click here to see the full slideshow
I used a LM317 voltage regulator, some switches and the original PCB of the PSU. The project turned out to be extremely easy to build, minimum soldering, finished it in 1 day!
The original PSU
was  a
Τ & P MEIJI, Model: MEIJI 400-ATX (400W)
and it now outputs:
 +3.3V, 28A
+5V, 40A
+12V, 18A
-5V, 0.3A
-12V, 0.8A
Vvariable: 1.25V - 10.75V or stand-alone 1.25V - 21.75V

Ελληνική δημοσίευση:
http://www.hlektronika.gr/forum/showthread.php?p=337521#post337521

Read more for more photos and schematics...
by

NuMcA
at 19:22
23 comments